View a tenant's contact information, lease agreement details, and payment activity.
Get all the information you need at anytime with our secure website.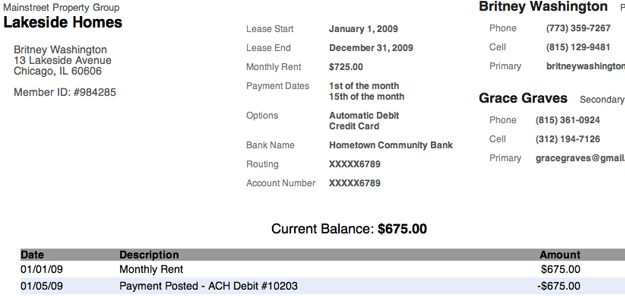 Secure Pay One records all communication activity for quick recall about a tenant's status
Whether it's on the phone or over email, all communication with the tenant is recorded for auditing and reporting purposes.